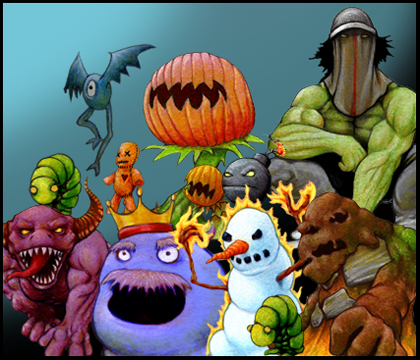 It's here! Great day for a release of my RPG Maker Battlers! This is the 1st 50 battlers (more to come) released for the RPG Maker game designing community.
As the story goes I've been working for a long time (years and years) on my own computer role playing game featuring my cute monster characters. But after over committing myself in a number of high demand jobs and extensive home life (7 wonderful little ones now), I realized the dream would have to be shelved until later, but I hated to have such a great collection of material go to waste, so I teamed up with the folks at
RPG Maker
to offer them up to other creative game makers! I hope to hear back from anyone who puts them into their projects.
Exciting news,
Tyler Warren